Do you have a big backyard on your property? You must understand that the backyard of the house is equally important. The kind of elements you use to design your backyard will also play a big role in determining the overall look and feel of your home outdoor. That is why you must seek help professionally for your backyard landscape design. We, at Anderson Landscaping, can be the right solution for you. We are one of the most established and reliable companies which have been in this business for more than 30 years now. We can provide you with all kinds of landscape design and installation services along with waterfalls and water features. We are known for our sense of efficiency, professionalism, and dedication to all our customers. So, if you are located in areas like Pinecrest, Miami, Palmetto Bay, Coral Gables, Key Biscayne, or Kendall, then you can rely on us.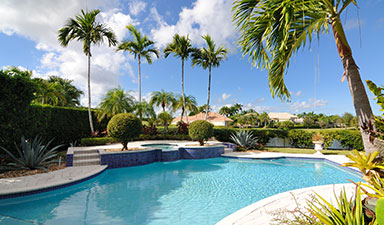 Here, we have put together a few questions to ask a company helping you with your backyard landscape design. Take a look.
Do you allow customization?
This is your backyard and you would definitely want it to reflect your taste and personality. For this, you should choose a company that has customization facilities so that you can design your backyard with your sensibilities. That is why you must ask the company if they offer customization or not.
What are the different designs you have for the backyard?
You can only choose a company when you can trust their designs. This will not only show their capabilities but will also throw some light on their creativity. That is why you must ask the company to share certain past designs with you so that you can make a more well-informed choice.
So, after getting these answers, if you are thinking of hiring us, contact us today.