Have you been thinking about adding a water feature to your property? Does your yard need a new look? If so, Anderson Landscaping is here to help. For decades, we have provided top of the line landscape design in Coral Gables and the surrounding areas. Our professionals have years of experience in all areas of landscaping design. We are the landscape designer of choice when it comes to water features. If you want a waterfall, pond, water garden, or fountain, we have you covered. In addition to water features, we design green spaces, including the grass, flowers, trees, and shrubs.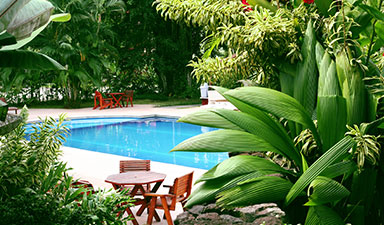 A benefit of hiring Anderson Landscaping as your landscape designer, it that we manage your landscape project so it is completed on time and on budget. Our designer will meet with you to get your requirements and refine your vision. We will develop a timeline and budget that meets your goals. With our years of experience, we know how to accurately estimate the length of time needed to complete the project. We can also precisely budget the funds needed to bring your landscaping ideas to fruition.
Landscape Design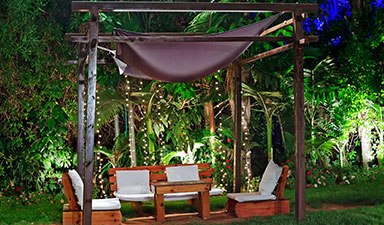 When you hire us for your landscaping design project, you will receive a beautiful final product that was properly managed along the way. Our team knows expert design as well as how to manage the implementation. We will create the landscaping design, develop the plan, and source the best materials and workers to get the job done. Our team ensures the implementation stays on schedule. If there are questions or concerns on the work site, we answer them. We are there to provide resolution to any issues if they arise.
Landscaping Design in Coral Gables
Located in South Florida, Anderson Landscaping provides experienced designers and landscapers to the residents of Coral Gables. The Coral Gables area is inspiring as there are many large old trees and abundant lush vegetation. There are also the gardens and parks to admire, such as Fairchild Tropical Botanic Garden and Old Cutler Trail.
We specialize in custom landscape design, waterfalls and water features in Coral Gables. Please contact us with questions and to set up an appointment for a free quote by filling out the form on the contact page or by giving us a call at 305-978-2050.