Anderson Landscaping is the right choice for landscape lighting in Miami, Florida. We source the best landscape lighting on the market today, and we install it with impeccable precision. Our landscape lighting technicians are highly skilled, experienced professionals that get the job done right the first time, every time.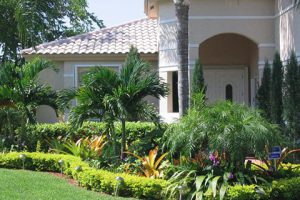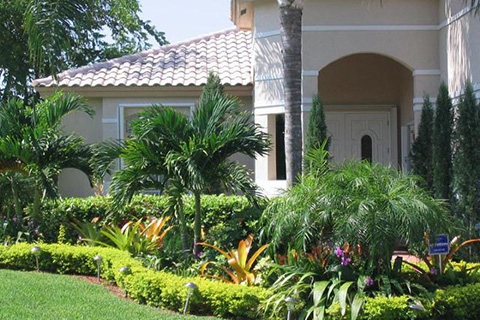 In the nice tropical climate that we have here in southeast Florida, people spend a lot of time outdoors, even during the evening hours. From a safety perspective, landscape lighting can prevent accidents, and this is one of the major benefits. Clearly, you do not want anyone to get injured, and there are potential legal considerations. The landscape lighting Miami, Florida homeowners can receive from us can provide total peace of mind.
Safety is a major consideration, and there is the matter of security as well. Landscape lighting can act as a disincentive to thieves, and this is another important factor. People spend big money on security systems, and that's fine. At the same time, simple and relatively affordable landscape lighting can make it hard for nefarious types to snoop around undetected.
Outdoor Landscape Lighting for Miami, Florida Homeowners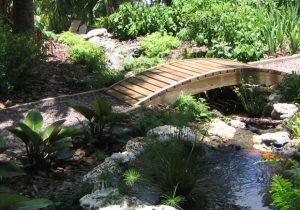 Some individuals have an interest in outdoor landscape lighting for their Miami, Florida homes, but they take pause because they have cost concerns. This is understandable because people have limited budgets. However, it is important to see a complete picture when you are considering outdoor landscape lighting for your Miami home.
When you engage us to complete an outdoor landscape lighting project, your property's curb appeal is going to increase dramatically. We are very creative when we install outdoor landscape lighting, and the transformation is remarkable. The value of your home is going to increase considerably after the outdoor landscape lighting has been installed. This will offset the cost of the home improvement.
We Are Here to Help!
Communication is key when it comes to effectively completing Miami landscape lighting assignments. We work closely with our clients to gain an understanding of what they are looking for, and we help them understand the possibilities. When a plan is in place, we spring into action to expertly install high quality, energy efficient outdoor landscape lighting.
Now is the time for action if you have been thinking about landscape lighting for your Miami, Florida home. You can send us a message if you would like to get in touch electronically, and we can be reached by phone at 305-978-2050.