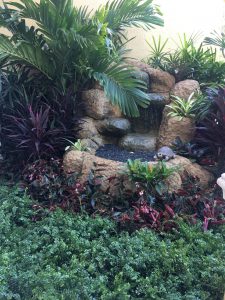 You are in the right place if you are looking for a landscape designer in Miami, Florida. We have been exceeding the expectations of discerning homeowners in this area for years, and there are a number of qualities that set us apart from the competition. First and foremost, our company is family owned and operated, and we are led by one of the most highly regarded landscape designers in Miami.
We are community members helping our neighbors enjoy their homes to the utmost as they maximize their investments. All of our team members are carefully vetted, and they are passionate professionals that take a lot of pride in the work that they do. As they say, a picture is worth 1000 words, and you can visit our gallery page to see many examples of our Miami landscape designs.
Tropical Landscape Design in Miami, FL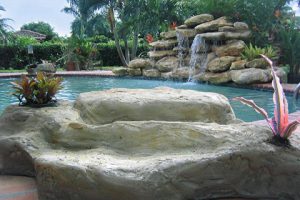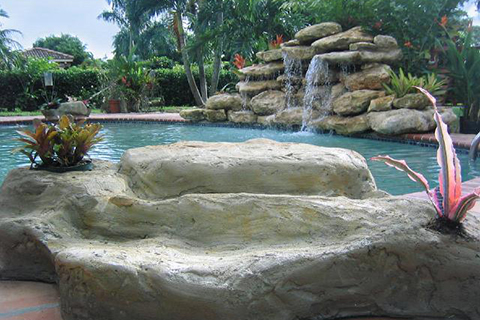 One of the fantastic things about living in southeast Florida is the tropical climate. It is great to be able to enjoy outdoor activities all year round, and there are fantastic landscaping opportunities as well. Since we are locals with a deep understanding of the flora, we are authentic Miami tropical landscape design experts.
When we are engaged to complete a Miami tropical landscape design project, we carefully evaluate the property and discuss the possibilities with the client. In many cases, they are pleasantly surprised when they hear about options that they never considered. Ultimately, we present a Miami tropical landscape design, and after it is approved, we get to work.
Speaking of work, we are extremely meticulous, and every square inch of your Miami tropical landscape design will be absolutely perfect. This being stated, we know that our presence is disruptive, and we are sensitive to this dynamic. Over the years, we have developed very efficient processes, so we get the job done right, but we don't take forever to complete our assignments.
Landscape Designer in Miami, Florida
Our company has been able to withstand the test of time because we have always placed an emphasis on the client experience. When you choose Anderson Landscaping, you will receive an uncommon level of service from the first point of contact onward.
Miami is well known for it's tropical flora, sunny beaches, and unique and diverse city. Downtown Miami is a hub for international banks and PortMiami is the busiest cruise port in the world. The tropical monsoon climate gives hot and wet summers and warm and dry winters. There are essentially two basic seasons experienced in Miami: a hot and wet season from May to October, and from November to April is a warm and dry season. This climate makes the ideal place for tropical landscape design so many homeowners in Miami opt for a tropical look in their landscape. At Anderson Landscape, we encourage homeowners to think bigger than palm trees, there are many varieties of tropical plants and flowers that flourish in this climate. Not to mention hardscaping and waterfall design can elevate a space even further!
If you would like to discuss a potential project with the premier landscape designer in Miami, we can be reached by phone at 305-978-2015. There is also a contact form on this website that you can use to send us a message.