Have you just purchased a house with a beautiful backyard? Very few houses these days have a good outdoor area, given the sort of concrete jungle we live in. Spacious homes are a dream and if you have been blessed with one, then you should design it well. There are several things that you can do with your backyard, right from having a pool deck to even installing a water feature. You must hire a professional company to help you with your backyard landscape design. We, at Anderson Landscaping, can be the right choice for you. We are an established company which has been in this field since the 1990s. We can provide you with a wide range of services, write some landscaping designing, installation to even water features and so on. We can also help you with customization facilities so that your property looks like a reflection of your taste and personality. We are known for our high-quality products and efficient and professional services. So, if you belong to areas such as Pinecrest, Miami, Palmetto Bay, Kendall, Coral Gables, or Key Biscayne, then you can opt for us.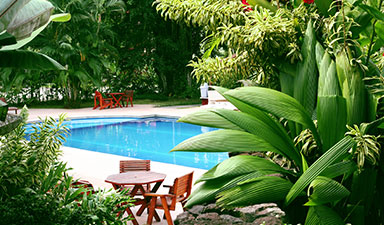 Here, we have put together a few questions to ask a company offering you backyard landscape design. Take a look.
What kind of designs have you done in the past?
You must choose a company whose taste matches yours. After all, you're going to design your landscape only once and it has to be perfect. You should go through some of the designs that the company has done in the past in order to understand if your ideas are in sync or not.
Do you offer free quotes?
If you can get free quotes in advance, then you can understand if the company is suitable for your budget or not. You can also use these advanced quotes to compare it with others and then choose the one that seems cheaper to you.
So, if you are interested in hiring us after getting these answers, contact us today.