Are you setting up a new home? Do you have a huge outdoor? Then, there are various ways you can adorn your landscape area. You should make two divisions, one for the lawn and another one for the hardscapes. You can have a driveway or a walkway for the hardscapes. But first, you must choose a professional company which can help you with such designs and installations. We, at Anderson Landscaping, can be the right choice for you. We are an established and reliable company which has been in this business for more than 30 years now. We can provide you with a wide variety of services, starting from landscape installation, designing, and outdoor landscape lighting to even water features. We are known for our impeccable ideas and great quality solutions. So, if you belong to areas such as Palmetto Bay, Miami, Coral Gables, Key Biscayne, Pinecrest, or Kendall, then you can opt for us.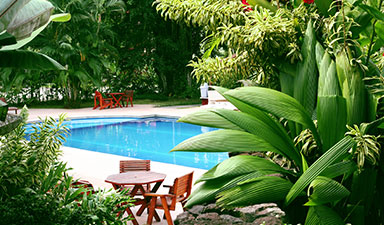 Here, we have put together a few things to know about the hardscapes before starting to work on them. Take a look.
One of the most important things that you need to keep in mind is the overall size of the hardscapes. You must make sure that the company is choosing measures the hardscape area available in your space so that you can plan the design accordingly. Otherwise, you will have to make the last-minute hassle of design changes which can be a little cumbersome.
No matter if you want to do a walkway or a driveway, you have to ensure that the cost of the construction is suitable for your budget. If needed, you can always take quotes in advance from different companies and then compare these with others to choose wisely.
So, if you are interested in hiring us for your hardscapes, contact us now.