Have you recently purchased a house with a huge landscape area? What are you thinking of doing with it? There are various ways to adorn your landscape area with the lush greenery of alone, a convenient and smart patio or a pool deck, or hardscape designs such as a driveway or a walkway. If you are thinking of going for the hardscapes, it is advisable that you always hire a professional first. We, at Anderson landscaping, can be the right choice for you. We are an established and reliable company which has been in this field since the 1960s. We can provide you with landscaping designs, installation, water features, and custom waterfalls. We can help you design a beautiful hardscape area in your home outdoors which will suit your taste and sensibilities and will also improve your property value. We are known for our skilled professionals and customer oriented approach. So, if you are located in areas like Pinecrest, Coral Gables, Miami, Kendall, Palmetto Bay, or Key Biscayne, Then you can rely on us.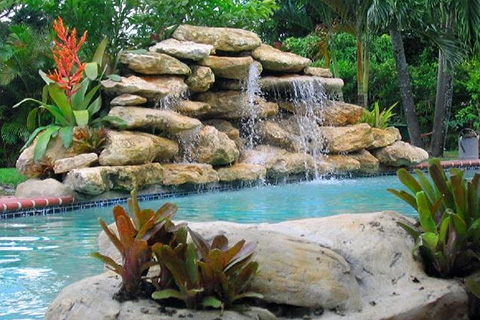 Here, we have put together a few questions to ask a company helping you with hardscaping services. Take a look.
How long will it take to implement the hardscape design?
You might want to throw a party or use your house outdoor as soon as possible. For that, you have to know how long it will take to complete the hardscape work. That is why you should ask the company about an estimated time frame within which the work will be completed so that you can make your other plans accordingly.
2. How much would you charge for the services rendered?
If you can get an estimated rate from the company regarding the amount they will charge for the hardscapes, it will be easier for you to plan your budget. You will be able to understand if this is an affordable choice or not. And you can also use these quotes to compare it with others and see which one is more affordable for you.
So, after getting these answers, if you are thinking of choosing us, contact us today.