There's something about building a pond that makes the surrounding area appear aesthetically pleasing and admirable. Because of its beauty and pleasant energy, the Koi pond installation may be at the top of the list.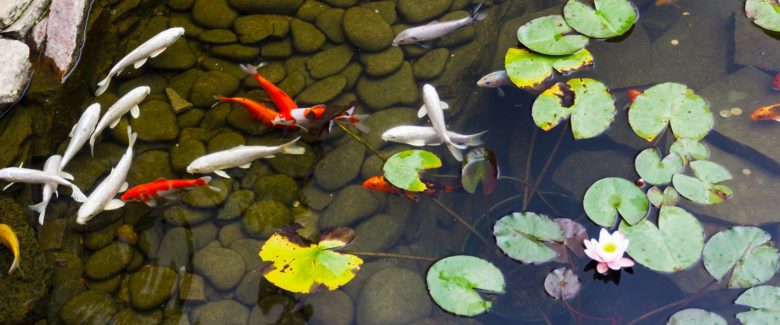 The koi are normally kept in a pond where they can swim. It is a big tank with walls that descend to prevent predators from entering the pond and attacking the koi. Most people build koi ponds to generate energy and to provide an environment in which the koi can bond. Some people decorate the space with gravels, stones, and pebbles, as well as aquatic plants that allow the koi to flourish to their full potential.
Koi ponds are typically built and designed to bring relaxing and chilling energy into the home.
A pond in the backyard adds color to the surroundings and transforms the entire dimension of the house is always attractive, and a koi pond can be one of them for the following reasons:
The majority of people consider koi to be a symbol of good fortune and strength.
It innate refinement and attractiveness
It is thought to be the most effective treatment for stress relief.
Koi ponds are inexpensive and simple to maintain.
Generates positive energy
Anderson Landscaping, pay close attention to all of the client's requests. We make certain that we create a practical landscape that meets your needs. Planting, waterfalls, landscaping lighting, irrigation, landscaping services, pathways and paths, and masonry are all services offered by Anderson Landscaping. So, if you want to invest in us and improve your backyard, give us a call right now for people who live in the surrounding locations Kendall, Key Biscayne, Coral Gables, Pinecrest, Miami, and Palmetto Bay are just a few of the communities in Miami-Dade County.