Do you want to create an appealing outdoor for your property? Everyone wants their home to look the prettiest, both indoors and outdoors. After all, this is not just crucial to become the cause of envy for your neighbors but it is also crucial for determining the resale value of your house. If you are not confident doing the remodeling or designing yourself, you can always hire a separate landscape design service to do it for you. We, at Anderson Landscaping Inc., can be the right choice for you. We are an insured and licensed company known for our excellent services including landscape designing, landscape installations, or water feature installations. We are one of the first companies to get the FNGLA certificate. With our experienced and well-trained technicians along with our high-quality products and services, we are one of the most popular landscaping companies. So, if you belong to areas like Kendall, Key Biscayne, Miami, Miami Beach, Palmetto Bay, or Pinecrest, you can reach out to us.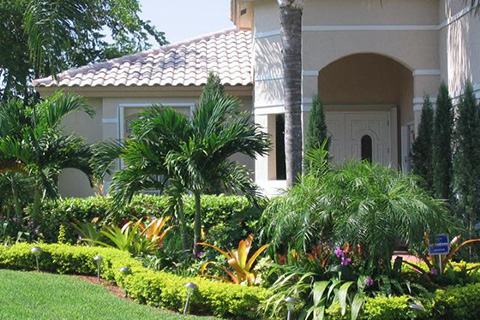 Here, we have put together a few ideas which you can try while landscaping your outdoors. Take a look.
If you are planning to do multiple layers of landscaping such as growing a garden, installing a pool, a driveway, etc, you should make sure that there is a path between these zones, separating them from each other, and at the same time, also making space for you to walk around. That is why you should also have a walkway in your outdoor.
Regardless of whether you have a big outdoor or a small backyard, a water feature can be a striking yet soothing element in your home exterior. It can be used as a center of attraction or simply as a standalone entity, further enhancing the exterior of your home.
So, if you want more such ideas or want to implement any of these, you can contact us now.