Are you planning the interiors of your new home? Whenever anyone purchases or moves into a new home, they are always concerned about the look and feel of their rooms. Nobody is ever worried about the outdoor. You should also plan about your landscape design after purchasing a house. There are so many creative and new things that you can do with your landscape. Nowadays, there are brilliant landscaping services who can provide you with some excellent ideas. We, at Anderson Landscaping, can help. We are an experienced and established company with a reputation of being a dedicated and personal landscape design company. Right from landscape design to installation of the landscaping elements, we can offer you everything that you might need in order to give your landscape a professional touch. So, if you are from areas such as Coral Gables, Cutler Bay, Key Biscayne, Miami, Miami Beach, or Palmetto Bay, then you can resort to us without hesitation.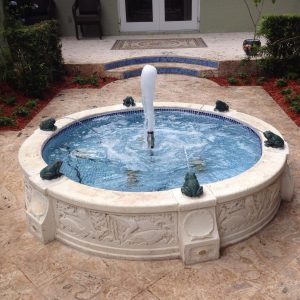 Here, we have enlisted a few important things to check about your landscaping company. Take a look.
When you are planning a new landscape design, it is taken that you will add the new pieces to further beautify the space. You should invest in products that are both aesthetically beautiful and also last for a long time. So, you should check the quality of the products you are purchasing.
We have to take special care of the price of the landscaping idea, especially if you are low on budget. That is why you should save up and spent it during such emergencies. And if you don't get free estimates, you will not be able to understand whether you can afford it or not. So, it is better to ask their charges before taking a decision.
If you have checked all the essentials, then quickly get in touch with us today.