Do you have a huge landscape area? If you have been blessed with a big outdoor, you should also design it properly. There are various things that you can do in a big landscape area. But you must first plan a landscape design for it. We, at Anderson Landscaping, can be the right choice for you. We are one of the most established and reliable companies which have been in this field for more than 30 years now. We bring you a wide range of services, starting from landscape installation to even landscape designing, customized water features, and so on. We are known for our Immaculate designs which suit the taste and personality of all kinds of homeowners along with our highly efficient and reliable services. So, if you are based in areas such as Palmetto Bay, Coconut Grove, Miami Beach, Miami, Key Biscayne, or Pinecrest, then you can opt for us.
Here, we have put together a few vital things that you must check about your landscape design. Take a look.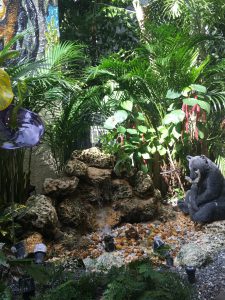 Your landscape design will depend on the size of your landscape area. Before planning your design, you have to consider the amount of space you have for carrying out the design. That is why you have to measure the space and accordingly pick the elements which you want in your landscape area.
Another thing that you have to keep in mind is the look and feel of your landscape area. Do not just pick a design because it is trending in the market. You must consider how it will look as a whole. After all, the overall value of your property will depend on the landscape design.
So, if you are planning to choose us for your landscape design, then contact us now without any further delay.