Are you blessed with a big outdoor in front of your house? Then you must quickly think of different things that you can try on your landscape area. It is better if you can seek the advice of a professional so that they can guide you properly. We, at Anderson Landscaping, can be the right choice for your landscape design. We are one of the most established and reliable companies which have been in this business for more than 30 years now. Starting from landscape design and installation to even customized waterfalls and water features, we can help you with various landscaping elements and services. We are known for our sense of creativity, innovation, and high-level efficiency for all our clients. So, if you belong to areas such as Palmetto Bay, Coconut Grove, Pinecrest, Miami, Miami Beach, or Cutler Bay, then you can rely on us.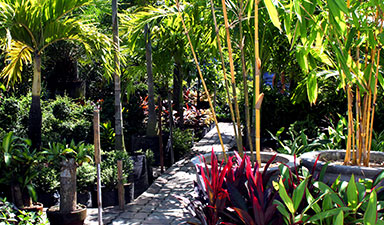 Here, we have put together a few things to look out for in your landscaping design. Take a look.
You must be careful about the landscaping design because there are high chances that it might turn clumsy. You have to choose your landscaping elements carefully so that there is enough gap between the elements and the entire landscape area does not look untidy. Otherwise, the overall value of your property might also reduce.
You must also keep in mind that the overall cost of this landscape design must be within your budget. Hence, you should inquire about the overall cost in advance and understand if it is within your budget or not. If needed, you can also compare the cost with other companies and then choose the one that seems most appropriate for you.
So, if you are interested in hiring us for your landscape design, contact us today