As opposed to the popular belief landscaping is not only about home renovation but can also improve the resale value of your property. Anderson Landscaping Has a team of designers and architects that will make sure to create a space where you can go to relax and decompress after a hard day at work. We are a family-owned and operated residential and commercial landscape and water gardens company with over 50 years of experience when it comes to various kinds of landscaping design, installation, and idea implementations. Our men after having an initial consultation with you will examine your home's existing architecture to get an idea about the continuity and flow of your existing area to your new outdoor living space and come up with a design to retain the entirety of it. We have offices in the regions of Pinecrest, Coconut Grove, Miami Beach, Miami, Palmetto Bay, and Kendall.
Below we have mentioned 2 types of landscape design ideas provided by us. Take a look.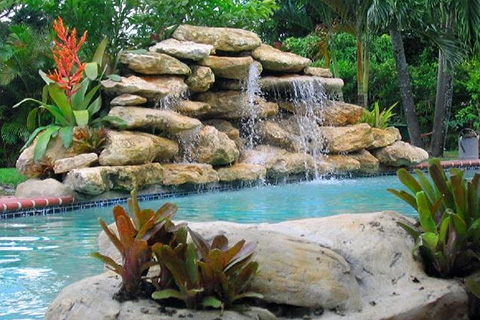 Tropical landscaping
If you are someone who loves the tropics you do not have to fly to a remote island to experience the whole wipe, instead, you can recreate them in your backyard with lush greenery and various shades of greens. With the help of bold colors, a small hot tub, or a waterfall, I may be hammock swaying in the breeze, or tiki statues with bamboo accents and a fire pit you can create a whole new tropical island on your very property.
English Garden
This gives the vibe of the English countryside with lots of English garden-style shrubbery, florals, and trees. With a manmade or natural pond or a small pool at one end of your backyard along with a small bridge, a wooden bench, and a must-have cobblestone path you can bring the vibe of an English countryside cottage right here in your backyard.
So, if you have any other ideas on how to design your backyard landscape, you can talk to our experts at 305-978-2050.