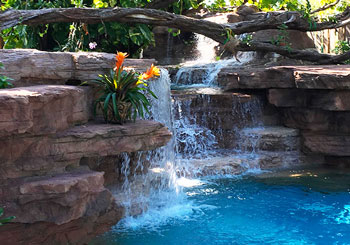 No paradise home is complete without an exotic oasis for a backyard — and we are here to help! At Anderson Landscaping, we are proud to help Key Biscayne, FL homeowners transform outdoor spaces into functional and aesthetically pleasing utopias through thoughtful landscape design. By working with your available space and requirements, we turn the vision of your landscaping design into a reality. If you can dream it, we can design it!
Need to add a custom waterfall to your oasis? Want to enhance your property with outdoor lighting? Looking for help with landscape redesign? Our landscape designers are here to fulfill your every need. Get in touch with us today to get a quote on landscaping design in Key Biscayne, FL or the surrounding areas.
Landscape Design in Key Biscayne, Florida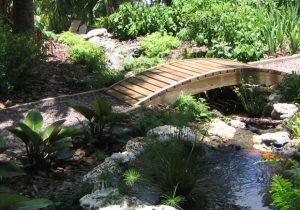 Landscape design is the customized and intimate process of transforming your outdoor space. By combining landscaping and hardscaping features, landscape designers maximize your available living space to create a carefully crafted outdoor area that meets your functional needs and improves your home's aesthetic.
Our landscape design team uses these four concepts to create unique and functional landscapes:
Unity– We focus on harmony when creating home landscape designs. By combining several unique elements into one we leave you with a unified and harmonious landscape.
Balance– Our landscape designers use available space and landscaping features to form a coherent theme.
Proportion– We ensure that the size of each component of your landscape is considered when creating a harmonious landscape design.
Transition– Through transitions, we manipulate the basic design elements to achieve your desired result. Transition can be achieved through colors, lines, texture, form, etc.
Landscape Designer for Key Biscayne, FL
Key Biscayne, FL is an island town that is known for its pristine beaches and crystal clear waters. Known as an ideal place to vacation, Key Biscayne offers visitors a wide variety of recreational options such as golfing, diving, and luxury dining. Those fortunate enough to call Key Biscayne home, enjoy paradise living at its finest.
At Anderson Landscaping, we are proud to offer landscape design services to Key Biscayne, FL and the surrounding areas. With a team of highly skilled and talented landscape designers in our corner, we work with you to create innovative and aesthetically pleasing landscaping designs that meet your practical needs and surpass your expectations.
By incorporating your personal tastes, available space, and budget into landscape design, we create attractive landscaping designs that you, your family, and your guests will enjoy. Contact us to chat with a landscape designer for your Key Biscayne home today!