Are you thinking of building a house with a huge outdoor? Or do you already own a house with a large landscape and are planning to work on its exteriors? Whatever it is, you must make a plan of the layout and the different elements you want in the outdoor area. It must be designed with much effort and care. You need to choose the right elements that will together make your outdoor more functional, beautiful, and valuable. We, at Anderson Landscaping, can be the right choice for you. We are an established and reliable company which has been in this field for a long time. We can provide you with a variety of landscaping services, right from innovative and durable products to its quality designing and installations. Whether you want a patio paver, water features, or beautiful lawn, we can help you with everything. We are known for our smart ideas from our landscape designer which are available for all kinds of homeowners with varied taste and our utmost dedication for our clients. So, if you belong to areas such as Miami, Coral Gables, Pinecrest, Kendall, Key Biscayne, Palmetto Bay, then you can opt for us.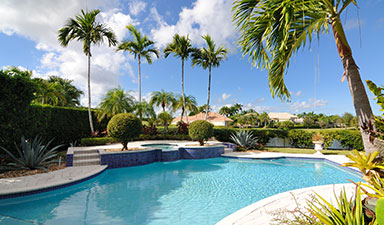 Here, we have put together a few questions you might have for your landscape designer. Take a look.
How much experience do you have?
You must ensure that the company you are choosing for landscaping solutions has an experienced designer who has worked on many such projects in the past. Experience shows credibility and gives you the assurance that they will do a splendid job for you.
2. How much will you charge for the services?
Getting an estimate in advance can be extremely helpful. You can match it with your set budget and see if you can afford this designer or not. You may also be able to use these quotes to compare it with the others and choose the one which is more reasonable for you.
So, if you are thinking of choosing us, then contact us now.