Does your residential complex or your farmhouse have a dull and lack-luster appearance? Are you thinking of ways to spruce it up significantly without changing the exteriors of the house itself? Then look no further than us, at Anderson Landscaping, for the services of a professional landscape designer. With us, you do not have to worry about making sure that things are handled swiftly and professionally. Our employees are highly trained individuals who understand the work that they are assigned. They make careful assessments about the area and land that they are supposed to work on. It is this precision that has made us the go-to firm in and around the areas of Miami, Coral Gables, Kendall, Pinecrest, Key Biscayne, and Palmetto Bay.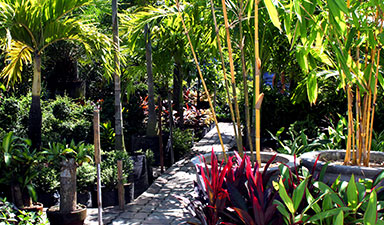 Here, we have made a list of 3 vital qualities that you should look for in an expert who tends to vast lawns of building premises and public areas. Take a look.
As a professional whose sole job is to beautify an area with plants and flora, he or she should have an eye for things that will enhance the appearance of the place. Without this, even some of the very materials will not be sufficient to help achieve the required goal.
At one glance the place should look and feel picturesque. This can only be achieved if the person who is in charge of beautifying the area has a sense of symmetry and balance. This will give a regulated appearance for the same.
As an expert, he or she should have a sound knowledge of the biology of the plants. If the area to be catered to has sandy soil then planting big trees will not be useful and vice versa. So he or she should know what sort of appearance will suit which surroundings.
So, if you are thinking of hiring a person whose expertise lies in tending to grounds and beautify them then be sure to get in touch with us as soon as possible.