Are you in charge of the garden decorations of your office or your workplace? Do you want it to be fantastic and spectacular? All you need to do is hire the expert services of a professional such as a landscape designer or a lawn artist. We, at Anderson Landscaping, bring to such professional help. We are known for our expertise in this field and the rest hands of our employees. We have been in this business for a long time and understand its nature and requirements. We believe in serving our customers in a manner that retains their goodwill with us. For this reason, we leave no stone unturned to actualize the wishes of our customers. Our work is flawless and innovative. We also offer our customers a range of options to choose from. They are free to pick out the variations that they like. We, then, take it upon ourselves to adapt and mold the variation to the space available. We are one of the very few firms that have this feature. It has made us one of the most sought-after firms in and around the areas of Miami, Pinecrest, Kendall, Coral Gables, Key Biscayne, and Palmetto Bay.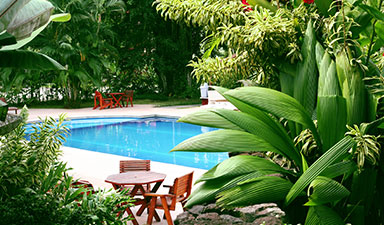 Here, we have put together 2 reasons to hire a professional for the decoration of your gardens and lawns. Take a look.
Perhaps one of the most important reasons to hire a professional is the ease of work that they provide. All you need to do is tell them your requirements and your budget. They will handle the work in a hassle-free and easy manner.
Making an attempt to do the work on your own can be both costly and time-taking. Professionals will know which materials to buy from where at the least possible price but with good quality, thereby saving substantial costs for you.
So, if you feel that the garden in your home or your workplace needs an upgrade, get in touch with us for our excellent services.