If you have a huge garden or a large open space that could benefit from the skills of a landscape designer, it would probably be in your interest to hire such a person and go for it. It will not only beautify the place for you but will also help you keep the place clean and tidy. We, at Anderson Landscaping, bring to you the services of these experts who are both skilled and trained. Our employees go through a thorough background check and rigorous training before we allow them to go to people's homes and offices to work. If you have a space that needs beautification in and around the areas of Miami, Coral Gables, Kendall, Key Biscayne, Pinecrest, and Palmetto Bay, then you should come to us.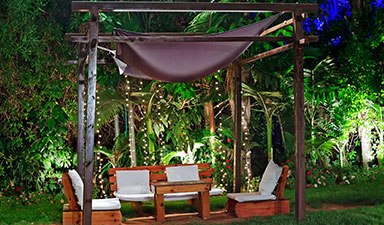 Here, we have made a list of 3 vital points that you should keep in mind when hiring a professional to take care of your building needs regarding your gardens and lawns. Take a look.
Knowledge of the Person Concerned
The expert should be someone who not only has a sound knowledge of the work that needs to be done but should also be someone who has experience in handling this sort of work. It a type of work that cannot be redone often and, thus, no mistakes can be made.
While it is useful to hire a professional for both small and large areas, it is often important to consider the space that needs to be decorated. The larger the area the more time the activity will take and you will need to make provisions accordingly.
The point of hiring an expert is to ensure a proper blend of different types of plants such as shrubberies, flower-bearing plants, fruit-bearing trees, any combination of soft and long grass, and other such flora.
So, if you are thinking of hiring the services of a person who is an expert in this field then you should certainly come to us without any further delay.