Do you have a huge landscape outside your home? Not everybody is blessed to have a great outdoor space but if you do, you should take care of it. First of all, you should design the area properly so that it can become one of the most functional spaces on your property and at the same time, it should also be aesthetically appealing. That is why what you need to do first is to hire a landscape designer. We, at Anderson Landscaping, can be the right choice for you. We are an established and reliable company with more than 30 years of experience. We bring you a wide range of landscaping services, right from design to installation as well as customized waterfalls, landscape lighting, and other such services. We are known for our high-quality products and extremely dedicated and efficient services. So, if you belong to areas such as Miami, Palmetto Bay, Pinecrest, Kendall, Key Biscayne, or Coral Gables, then you can opt for us.
Here, we have put together a few things to look out for in your landscape designer. Take a look.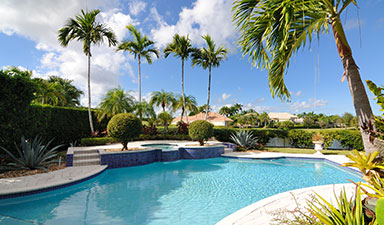 One of the first and foremost things that you need to be looking out for in your designer is experienced. He or she must have spent several years in this field to be able to provide you with the right kind of landscape design which will be both functional and yet appealing. That is why you must check the number of years the designer has been serving in this field.
The next thing that you should be looking out for is the reputation of the designer in the market. Go through the client reviews and ratings to understand the kind of reputation they have and the sort of service you can expect from them. This will help you make a more reliable choice.
So, if you are interested in hiring us, contact us today.