Landscape designer architecture is the art of creating outdoor and interior environments of various proportions that incorporate elements of the environment, art, engineering, architecture, and sociology. Roof gardens, pocket parks, and other small places in urban areas are used by landscape architects to build roof gardens, pocket parks, and other projects. Sustainable and cost-effective development of natural places with a lot of plants is frequently part of urban landscape design.
Typically, a landscaping architect will provide consultation services to assist you in creating an ecosystem that meets your requirements. It's vital to keep in mind, however, that a landscape needs to be maintained regularly. If your schedule does not allow for it, you might choose self-sustaining ecosystems and ensure that they are maintained. Anderson Landscaping covers patios, paths, retaining walls, and water features are all included in our well-crafted landscape designs. Our best projects integrate texture, color, space, sound, and usefulness into a unified outdoor living environment that offers leisure and the inspiration for gathering, using design and horticulture to awaken all of the senses.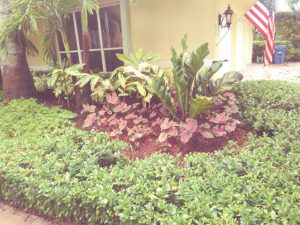 The following are the two reasons why landscape designers can help you live a better life:
Assists in the fight against pollution and other environmental challenges
The majority of people are unaware that a majority of household objects, such as furniture, fabric, building products, fittings, and other household items generate dangerous chemicals into the atmosphere. Phytoremediation techniques are also used by many landscape architects to remove toxins from the soil and groundwater and regenerate them.
Long-term and cost-effective
When you have green plants in and around your home, carbon dioxide levels are always under control. Hazardous elements are also absorbed by plants, allowing you to maintain a healthy living environment. They offer solutions that are suited to the specific needs of each home and solve local environmental issues.
For areas like Palmetto Bay, Pinecrest, Miami, Key Biscayne, Kendall, and Coral Gables can find our services available.