Anderson Landscaping is a company is a recommended landscaper and can help you with landscape installation in Coral Gables, Cutler Bay, Kendall, Miami, Miami Beach or Palmetto Bay. They can help you with a new landscape project, a renovation project, a residential project or commercial landscaping project. No job is too big or too small. Anderson Landscaping can manage all facets of your project including adherence to deadlines as well as safety compliance.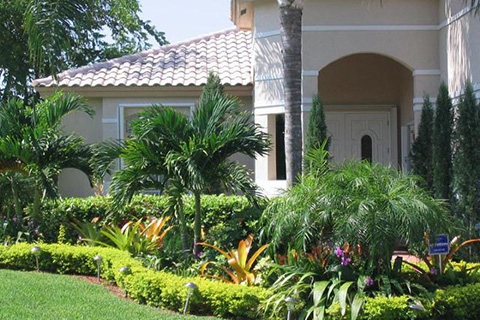 Landscape installation is the process of planting, installing and building all the elements required to transform an outdoor area. The installer will be guided by the landscape design plan. The installer will study the master plan or blue print and will determine and adjustments to grade, soil amendments, plant selection and so on. It is important that a landscaper has thorough knowledge of local flora and fauna.
A professional installer such as Anderson knows how to plant and build things such as water features, irrigation systems, retaining walls, walkways, patios and required structures in such a way that the various elements complement each other. Landscape installation requires proper land preparation, planting, irrigation, construction, building and lighting. A good landscaper can also bring innovative concepts such as green walls and water-wise gardens to life.
Landscape installation is the practical side of landscaping. It is the process that brings a design to life.
Anderson Landscaping can help you with both the design and the installation process. Having same designer and installer makes the process smoother. Professional landscape installation makes your property more inviting and appealing. It adds value to your lifestyle and to your property.
If you want beautiful outdoor spaces in in Coral Gables, Cutler Bay, Kendall, Miami, Miami Beach or Palmetto Bay, then Anderson Landscaping can help. They have transformed many outdoor spaces and they can do the same for you.