One aspect that you should consider when choosing to beautify your gardens and lawns are the service of landscape paver installation. This particular service that agencies provide is a very quick and fool-proof way of getting the appearance that you want in a customized and easy manner. We, at Anderson Landscaping, bring to you our special services which are not only considered to be top-notch but are also well within your means. We have built a name for ourselves in the market based on the quality of services that we provide and the customer satisfaction that we have been able to deliver. We serve our customers in and around the areas of Miami, Palmetto Bay, Coral Gables, Kendall, Key Biscayne, and Pinecrest.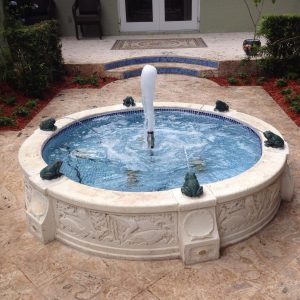 Here, we have put together a few useful tips that should help you choose the right firm for putting in gardens and lawns within the limits of your premises. Take a look.
Find Out About the Experience of the Firm
Changing the very facade of the gardens and surroundings of a place is a big job. Any mistake can be both costly and unprofessional. It can render the place a very bad look. To avoid all of these you should make it a point to find out about the experience and reputation of the firm that you are hiring to do this job. It will certainly save you a lot of hassles in the future.
Research the Abilities of the Technicians
You need to, at first, get a general idea of the types of skills that technicians and professionals in the line of work have. You should, then, find out about the skills the person who will be doing the work that you have hired the firm to do. It will allow you to get satisfactory results without going into any mistakes.
So, if you want to choose the right firm to fix your gardens and grounds then you should give us a call at 305-978-2050, without any further delay.