Nowadays, many people opt to beautify their surroundings by hiring artists and designers who take care of activities such as landscape paver installation, sculpturing, and lighting system fixation. We, at Anderson Landscaping, bring to you a one-stop-shop for all of the above and more. Any and every necessity that you have regarding the beautification of the gardens and lawns of your house or office, we are here to see you through it all. We specialize in the creation of waterfalls, walkways, garden paths, tree sculpturing, and other such ideas which almost always tend to add a little something to the whole place. If you are in need of such a service in and around the areas of Miami, Palmetto Bay, Coral Gables, Key Biscayne, Pinecrest, and Kendall, then you should certainly resort to us.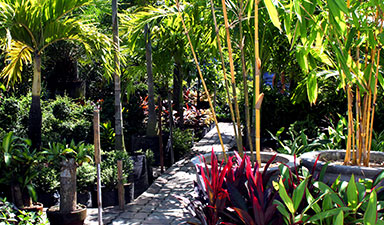 Here, we have put together a few smart reasons why you should choose us for sculpturing the gardens outside your home or office. Take a look.
Our

Experience

in

the Field
We are a firm that has been working in this business since the early 1990s. This was a time when this sort of work was not as popular which makes us one of the oldest in the field. Choosing us would help you tap into all of our experiences that we have gathered over the years and channel it to your benefit.
Our Dedication to Our Job
Because of the training that our employees receive and the way that they are told to handle their work brings out a level of dedication that is not easily seen in any field. So if you hire us, you can rest assured that the job will be done with the utmost care and will be absolutely flawless.
So, if you are looking for a reliable firm to handle the work of sculpturing the gardens of your home or office then you should give us a call at 305-978-2050 without any further delay.