Are you thinking of investing in a swimming pool in your huge landscape area? If you have the space for a pool, you should definitely go for it. Think of all the summers that you spent crying because of the incredible heat and the lack of opportunity to get a swim when you want to. And all the pool parties and barbecues which you have been missing for so long because of the lack of a pool in your outdoors. Get a professional to design your landscape pool for you immediately. We, at Anderson Landscaping, can be the right choice for you. We are one of the most established and reliable companies which have been in this business for a long time now. We can provide you with a wide range of landscaping services, starting from installation to even designs. Walkways, driveways, lawns, as well as water features- we can do everything for you. We are known for our highly trained, knowledgeable, experienced professionals who can carry out these services quite easily along with our customer-oriented approach. So, if you belong to areas such as Palmetto Bay, Coral Gables, Miami, Kendall, Key Biscayne, or Pinecrest, then you can opt for us.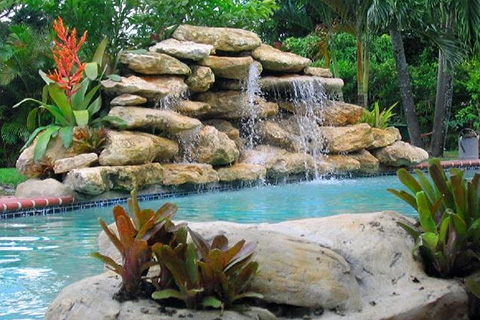 Here, we have put together a few things to consider about your landscape pool before building it. Take a look.
one of the places where size really matters is a swimming pool. That is why you must check the size and make sure it is enough for your needs. Later on, if there is any discrepancy about the size, you will not be able to do anything about it.
There are different kinds of shapes and layouts for the pool. This will depend on the kind of area you have and the sort of pull you want. Talk to the designer and understand your options well before making a decision. Make sure that it is aesthetic and does not look odd in your outdoor.
So, if you are thinking of getting your outdoor pool from us, contact us today.