Do you have a wonderful home exterior space? Have you recently purchased a house with a sprawling outdoor? Then, you must have a plan in your mind regarding what to do with your outdoor. Well, there are several kinds of options before you. You could start a lawn and welcome some greenery into your space, install a water feature to give you outdoor a center of attraction, or also have a pool to chill during summers. We, at Anderson Landscaping, can help you with landscape pool, lawn, as well as water features. We can offer you high-quality products, install them, and customize your landscape to reflect your taste and personality in it. We are an experienced company with knowledgeable and expert technicians to help you turn your dream home exterior into a reality. We have catered to several clients in the past and are known for our expertise, professionalism, and affordability. So, if you are from areas like Coral Gables, Kendall, Key Biscayne, Miami, Palmetto Bay, or Pinecrest, you can rely on us.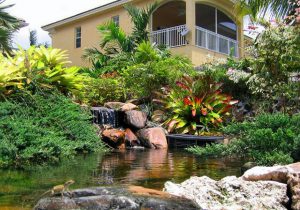 Here, we have put together a few questions to ask a company offering you landscaping services. Take a look.
Do you offer high-quality materials while designing the landscape?
Whether you have decided to go for a lawn, a water feature, or a landscape pool and deck, you need to make sure these elements are built beautifully and last for long. So, ask if the company uses high-quality materials for creating these or not. Quality products will make sure these last for a longer time.
What kinds of landscapes have you worked on in the past?
You might have a certain picture in your mind regarding your landscape. If you want to make sure the landscape service you are hiring can help you create this, you have to ask if they have done something like this in the past. So, you need to enquire about their past work and ask them about those.
After asking such questions, if you are interested in hiring us, quickly get in touch with us today.