Being blessed with a sprawling outdoor outside your house is not enough. You need to be sure of what you will be doing with such a huge space. It is extremely overwhelming to find such a spacious property especially in the city. That is why you must hire a company which can plan your landscape design for you. We, at Anderson Landscaping, can be a good choice for this job. We are established and renowned company known for a wide range of landscaping services including landscape design, installations, and so on. We also customize landscapes so your ideas and interests can also be undertaken if you want. We have experts with the right skill and knowledge to curate an unforgettable design of your home exterior which will add to the value of your property and fetch you great returns if you plan to sell it in the future or put it out on rent. With our experience and knowledge, we have earned a solid customer base in areas like Coral Gables, Cutler Bay, Miami, Miami Beach, Palmetto Bay, and Pinecrest.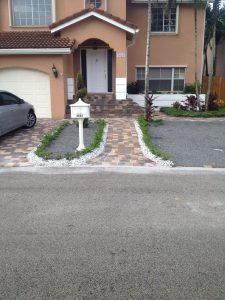 Here, we have enlisted some of the most important facts to know before hiring a landscape designer to change the look and feel of your landscape. Take a look.
Qualification & Skillset
You should know about the skill and qualification details of the landscape designer who will be undertaking your landscape designing. Check with the company you are hiring regarding this and make sure that you have taken the right decision. Without a knowledgeable and efficient designer, you will not get the desired impact you want to create with your landscape.
Price Charged
Next, you need to know about the amount that will be charged from you for the services rendered. You must ask for estimated rates so that you can understand if this is feasible for your budget or not.
So, if you think we can be a good choice for your landscape designing, then you can contact us today.