5 tips on choosing the best landscaping design in 2023
In 2023, landscaping trends and preferences may have evolved, but the fundamentals of choosing the best landscaping design remain the same. Anderson Landscaping provides landscaping design in Miami Beach, Miami, Palmetto Bay, Cutler Bay, Coral Gables, Pinecrest and surrounding areas.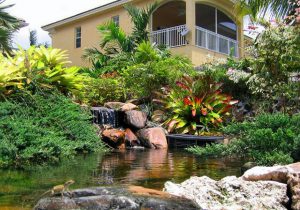 Here are five tips to help you select the perfect landscaping design:
Research Current Landscaping Trends: Stay up-to-date with the latest landscaping trends and designs for 2023. This might involve looking into popular styles, plant selections, and outdoor features that are currently in vogue. Social media platforms, gardening websites, and landscaping magazines can be great sources of inspiration and information.

Assess Your Space and Needs: Understand the unique features and limitations of your outdoor space. Consider factors such as the size of your garden, the climate in your area, and how you intend to use the space. Whether you want a low-maintenance garden or a lush oasis, tailoring the design to your needs is crucial for achieving a successful outcome.

Hire a Professional Landscape Designer: Enlist the expertise of a professional landscape designer or architect. They can work with you to create a custom design that suits your preferences and complements your property. A professional can also help you incorporate sustainable landscaping practices and make the most of your space and budget.

Focus on Functionality and Maintenance: Prioritize functionality in your landscaping design. Consider the layout and flow of the outdoor space, ensuring that it meets your requirements for relaxation, entertainment, and recreation. Additionally, think about the long-term maintenance requirements of your chosen design. Opt for a design that aligns with the level of maintenance you're willing to invest in, whether it's a high-maintenance garden or a more low-key landscape.

Embrace Sustainable Landscaping: In 2023, sustainable landscaping practices are likely to be even more popular. Incorporate eco-friendly elements into your design, such as native plants, rainwater harvesting systems, permeable paving, and energy-efficient outdoor lighting. A sustainable landscape not only benefits the environment but can also reduce your water usage and overall maintenance costs.
Remember that a well-designed landscape can add value to your property, enhance your outdoor living experience, and bring joy to your daily life. Take the time to plan and consider your options before committing to a landscaping design in 2023. Please call us without any hesitation.