Have you just purchased a house of your own? And are you really excited about designing your interiors and exteriors? Yes, when it comes to your house, you cannot just work on the interior of the house but also on the exterior because both are crucial parts of the house. And moreover, it is the exterior which creates the first impression for your home. So, if you are trying to create a solid impression with your home outdoor, then a water feature can do the trick. Elegant, rich, and highly sophisticated, all kinds of water features are amazing. But the most popular option is a waterfall. The trickling sound of the water and the cooling effect it creates outside your home is something that appeals to most of the homeowners. We, at Anderson Landscaping Inc., can offer you great waterfall installation services. We are a reputed company which has been in this field for a long time now. We have a team of experts who are well-trained and quite dedicated to install all kinds of waterfalls. So, if you are located in areas such as Kendall, Key Biscayne, Miami, Miami Beach, Palmetto Bay, or Pinecrest, you can rely on us.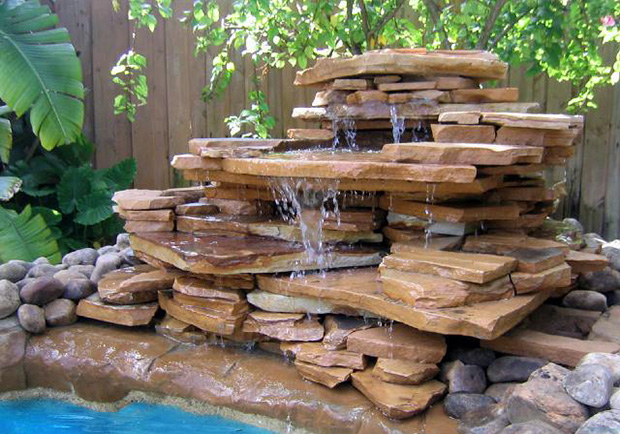 Here, we have put together a few things to check about your water feature installation service. Take a look.
You surely don't want to spend your hard earned money on installing a water feature which will break down easily. So, you must check the quality of work that the company can provide you while installing the waterfall.
Next, you need to make sure that the team installing your waterfall is efficient in their work. They must complete the work as quickly as possible and do it perfectly without any glitch that would require you to call for a repair service soon.
So, if you think we can offer you a good installation service for the waterfall, then get in touch with us now.